Tirumala Darshan Tickets Booking
Millions come to Tirumala from all over the world for visual delight of the divine and charismatic vision of Lord Venkateswara. One glimpse of the majestic idol in Srivari temple is said to provide relief and solace to all devotees.
From time immemorial the devotees come on foot as part a part of the fulfilment of their vow to a deity and also by all other means to Tirumala throughout the year in spite of all hardships and hurdles for a blissful 'darshan'.
TTD has made an elaborate arrangement of darshan keeping in view a common pilgrim by constructing two massive queue complexes to make the waiting period pleasant and also comfortable.
These massive waiting compartments are known as Vaikuntam Queue Complexes- ( VQC-I & II). These VQC houses No. of waiting compartments for the sake of the pilgrims and are well equipped with all basic facilities.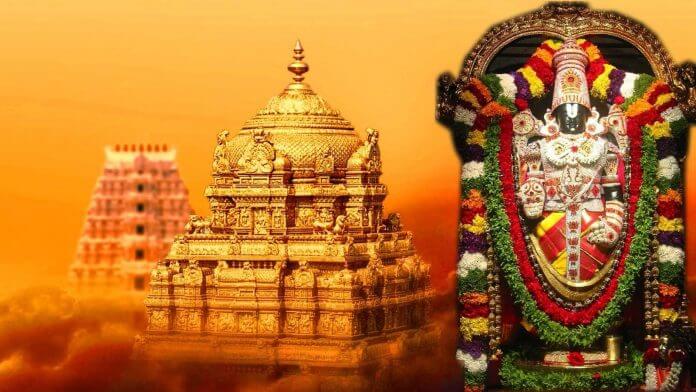 Divya Darshan:
The pilgrims who trek Alipiri and Srivari Mettu footpath routes to reach Tirumala come under this category.
Facilities to Footpath Pilgrims :
TTD has provided many facilities to the pilgrims who are visiting the temple of Lord Venkateswara by trekking Alipiri or Srivari Mettu foot path routes.
Free bus facility from Railway Station to Alipiri or Srivari Mettu to transport the pilgrims who desire to trek the respective foot path routes as per their choice.
A free luggage counter has been arranged at Alipiri where in pilgrims can deposit their luggage and get the receipt. After reaching Tirumala they can collect their baggage.
In Tirumala free accommodation is available for them in PACs (Pilgrim Amenities Complex), free tonsuring, free Darshan and free meals are also available at Matrusri Tarigonda Vengamamba Annaprasada Bhavan or at PAC II.

Privileged Darshan :
This is a special entry point meant for NRIs , in-service military personnel, less than a week old newly married couple, parents with infants of below one year age and for the family of employees, in VQC I on showing relevant Id-Proofs.
Darshan for the couple who weds in Tirumala:
The TTD has set up a Purohita Sangham comprising purohits with necessary experience and knowledge to perform vedic rituals at Kalyana Vedika located in the Papavinasanam road. The couple who ties the knot in the abode of Lord Venkateswara in Purohita Sangham needs to register 24hours in advance. The total expenditure for a marriage is Rs.865 out of which Rs.500 is Dakshina to Purohit, Rs.300 to melam and Rs.65 towards marriage video. TTD also provides free darshan to the couple and their parents-a total of six members through Supadham along with a laddu for each person at a subsidised price of Rs.10.
For Tirupati Darshan Packages, Please call

@ +91 9985998480