Sri Veda Narayana Swamy Temple, Nagalapuram:
Nagalapuram Veda Narayana Swamy Temple is 63 km from Tirupati and 70.5 km from Chennai.However, Nagalapuram is located about 13, If you have traveled from Chennai 2 km from Uthukkottai on the road to Puthur, after Suruttuppalli. The presiding deity is Sri Vedanarayana Swamy or Vedanarayana Perumal. This tabernacle is called Matsya Avataara Sthalam as Lord then's seen in Matsya Avatar,which is the first and foremost icon ( manifestation) among 10 incorporations of Lord Vishnu.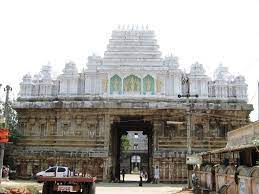 Nagalapuram Sri Veda Narayana Swamy Temple Timings:
Morning 6:00 AM to 1:00 PM
Evening 4:00 PM to 9:00 PM
Abshekam For Goddess, Every Friday at 8:00 AM, For Sri Veda Narayana Swamy
Every Friday at 8:00 AM and for Bhakta Anjaneyaswamy on every Sunday.
Distance 63 km from Tirupati and 70.5 km from Chennai.
Nagalapuram Temple Seva/ Darshan:
Suprabhatam- 6:00 AM to 6:30 AM
Thomala Seva-6:30 AM to 7:00 AM
Sahasranamarchana- 7:30 AM to 8:00 AM
Sarvadarshanam- 8:00 AM to 10:00 AM
Second Bell-10:00 AM to 10:30 AM
Arjitha Kalyanotsavam-10:00 AM to 11:00 AM
Sarvadarshanam & Teermanamu-10:30 AM to 12:00 Noon
Temple Closed-1:00 PM to 4:00 PM
Temple Opened-4:00 PM to 8:00 PM
Sarvadarshanam-4:00 PM to 6:00 PM
Thomala Seva-6:00 PM to 6:30 PM
Rathri Kainkaryam-6:30 PM to 7:00 PM
Sarvadarshanam-7:00 PM to 7:45 PM
Ekantha Seva-7:45 PM to 8:00 PM
Temple Closed-8:00 PM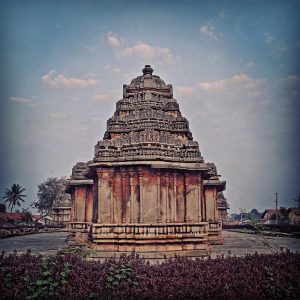 Sri Vedanarayana Swamy Temple History:
Lord Vishnu, took the icon in the form of a fish( Mathsya in Sanskrit), went deepinto the ocean and fought with Somukasura. Somukasura was defeated in the battle by Lord Vishnu, who brought back 4 Vedas and handed them over to Lord Brahma safely. As God saved Vedas then, he's known as Sri Veda Narayana Perumal.The lord is seen then in Mathsya Avatar along with his consorts Sri Devi and Bhu Devi.This ancient and vast tabernacle was erected during the reign of Krishna Deva Raya. Also, Krishna Deva Raya had named this city Nagalapuram in memory of his mama Nagamba. The tabernacle spread on a veritably vast area has grand Gopurams and huge prakaarams.Sri vedanarayana swamy tabernacle is wonderfully maintained by ThirumalaThirupathi Devasthanam(T.T.D) with beautiful auditoriums along the prakaarams.The other divinities present then are Lord Ganesha, Dhakshinamurthy, SriVenugopala Swamy,etc., among numerous others.The oddity of this tabernacle is the Surya Pooja which happens annually during the tabernacle's Brahmotsavam on Sukla Dwadasi, Trayodasi and Chathurdasi days of Tamil month Panguni which is roughly around the last week of every March.On the below 3 days one can witness the Sun's shafts from the horizon, entering the sanctum and falling at the Lord's bases on the first day, Naabhi( Navel) on the alternate day and forepart on the third day, during the evening, as the Lord then's facing towards west.All this happens not from the ceiling or any opening in the tabernacle, but from the entrance of the tabernacle. The deity is about 600 measures from the main Gopuram entrance and the Sun's shafts have to pass through such a distance to fall directly on the deity.This phenomenon noway happens again throughout the time except for these 3 days.Also, it's still not understood whether it's the architectural or astronomical brilliance of our ancestors, as this has been passing for periods from now.This event signifies Sun God's( Surya) Seva to the Lord to warm up his stupefied body, as the Lord has been aquatic for numerous times during his war against Somukasura.Large Figures of people crowd this tabernacle to witness this rare event.Nagalapuram is fluently accessible by road both from Chennai and Tirupati.
Nagalapuram Vedanarayana Swamy Temple Festival:
1) Float Festival during Surya Pooja
2) Vaikunta Ekadasi
3) Andal Neeratotsavam
4) Bhogi
5) Sankranti and Kanumu
6) Rathasapthami
7) Kanchi Garuda Seva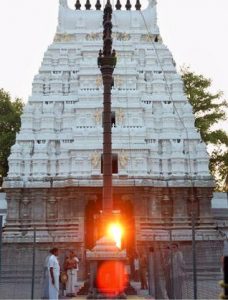 Nagalapuram Veda Narayana Swamy Temple sub-temples:
1) Sri Vedavalli Tayaru
2) Sri Lakshmi Narasimha Swami tabernacle
3) Sri Veeranjaneya Swami tabernacle
4) Sri Bhakta Anjaneya Swami tabernacle
5) Sri Sita Lakshmana Sameta Ramulavari tabernacle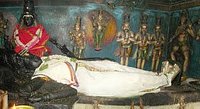 Nagalapuram Vedanarayana Temple Address:
Sannidhi Street,
Nagalapuram,
chittoor quarter,
Andhra Pradesh – 517589.